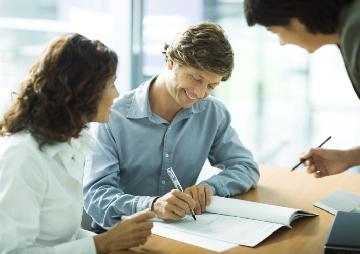 Three avenues for adding content to your site are explained here. This can be a daunting area of website development and management. Creating quality content can be left to to the experts or developed on your own. How and which are explained here in.

The importance of original content for a fledgling website is vital. Without original and unique content, any site is forgotten about in the search engine results. The work required to maintain a site in the search rankings can be significant. What are you options if you are not a content writer? Some are touched on in this article.

Content sites such as Daily Content, or E-zines permit people to purchase article or articles written in the genre of a given site. The prices vary by quality, word content and intent. This is a great way for a new site to get set up. Content purchased from sites such as these often allow the purchaser to own the rights to the articles. This is helpful in that you are permitted to distribute the article at will, on any of your websites. Should you need to put something in print, it would be from here that you could reasonably purchase an article for that purpose. Often the information contained is general and varied. With this in mind, you may find a writer you enjoy and can follow through with another recommended option.

Seek out a bid site and post a content writing job for your site. This will permit you to be flexible in the budgeting, and put out a request for the entire site, just site content, or product descriptions, ectů A writer qualified in the area you are seeking information written about often looks at various bid sites for work. Here you will learn what the general turnaround time would be and potential cost. Once you budget is in place and you have selected the writer you would like to work with, they can create tailored articles and content specific to your needs and web sites target audience. With everything in mind, this will facilitate the original content needed for your website to be found by the search engines. Couple this with the experience of a writer in your area, and you have keyword rich articles that will post high in the search results.

You can always look for free content. It is not uncommon that such searches result in people not speaking the language attempting to write for you. Such will provide you with poor quality, and often-unintelligible work. Even with keyword rich work, this is not the best route to go, when trying to rank high in the search engine results. Additionally to cut costs you can write the content yourself. This option is and can be time consuming, if you are concentrating on the production of the website itself. This will enable you to create content that is specific to your design. The trade off may make this option prudent for you. It is recommended that maintaining the site content be done through one of the above methods, as managing a site, especially if it is for commerce of some kind, will be an arduous and often daunting task.
---